Mikasa Volleyball
Official Volleyball of New Zealand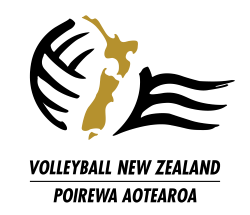 Volleyball New Zealand SUPPORT
Mikasa is pleased to support Volleyball New Zealand through a formal sponsorship and supply agreement.
All sales through this website earn commission for both your Regional Volleyball Association, and Volleyball New Zealand, which will go back into the sport to continue to grow the sport locally and nationally
Volleyball New Zealand - OFFICIAL SUPPLIER
As of 1 November 2020,
Mikasa is the Official Ball and supplier to Volleyball New Zealand.
Learn more about the Volleyball New Zealand
For Clubs and Schools, Please use this page to order your volleyballs and accessories.
Note, there is a minimum 3 ball order requirement
Need a Quote for Funding?
Download our order form in Excel, complete and printout for an instant quote to use for funding.
KIWI VOLLEY
Kiwi Volley is run by Volleyball NZ (separately to Mikasa NZ) and is not covered by the freight free policy.
Mikasa - NZ Official Volleyball - Minimum Order, 3 Balls
Something out of stock?
Please either come back and order later or use our order / quote form and we'll send it as soon as it arrives back into stock!